No Seriously, How Does this Work
Ok, so let's say you and three of your friends are going to form a team and play Coordinate Quest with us TONIGHT AT 6 EST. You enthusiastically send out a call to arms via your favorite social networking service:
When the game goes live, each of you goes to the supplied URL to play the game in your browser. You load it up and find yourself plunked down somewhere inside a big, unknown land:
Meanwhile, on the Internets: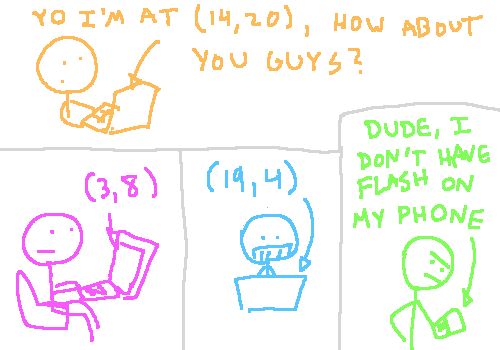 Then maybe you split tactically. You each take a different corner of the map to explore. Or maybe you just start walking around randomly… until!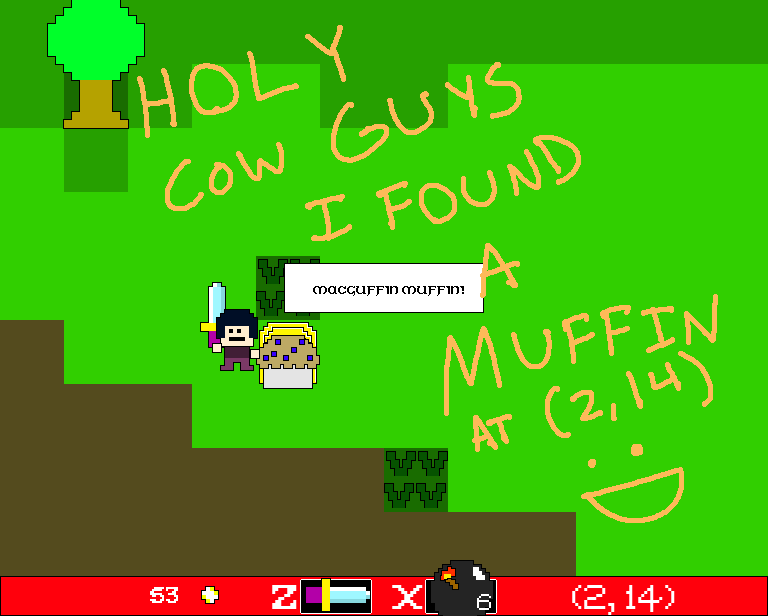 You tell your teammates, who do the same whenever they find a muffin. You compile a list. When you've found all of them, you e-mail this list to me. If you're the first team to give me all the correct coordinates, ETERNAL GLORY IS THINE.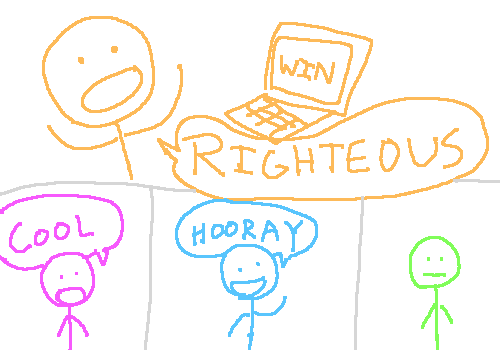 Of course, it's not merely a matter of walking around to find these muffins. There are obstacles - obstacles which can only be overcome by skill, cunning, and coordination. But to find out about all that, you'll just have to play!
iolande-hanson reblogged this from cquest
alene-ward reblogged this from cquest
cquest posted this